Radio Free Phoenix urgently needs a cash infusion to stay on the air. Our 2015 RFP Radiothon is running now through Monday. We are asking for your donations  so we can continue our mission of preserving this great music and sharing it with the world (while remaining commercial-free).  Please Donate HERE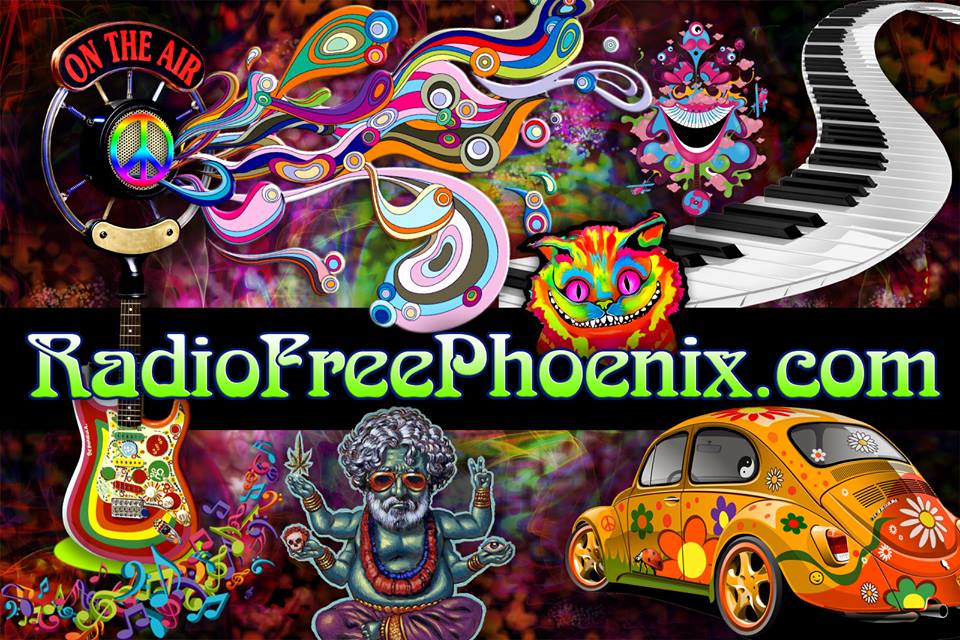 * Radio Free Phoenix presents great music from the entire era of Rock N Roll with musical knowledgeable DJ's along with many great specialty features and shows like Banned Rock Roll with Andy Olson, What You Need To Know with Michael Thomas Jr,  The Ripsnort Radio Hour with Jim Bachman, The Grateful Deep Hour with David Gans, Zappa Universe with Tom Tuerff , Acoustic Cafe with Rob Reinhart,  The Pirate Years with Paul Peters and many more.
* Help us stay commercial-free.  We will never sell-out by bombarding our listeners with 9-10 minute blocks of obnoxious commercials.
* Because our entire staff works on a volunteer basis, we have a very low overhead.  However, listeners must donate to cover the essentials such as server fees, music fees, electric bill, office rent, etc. Our only source of income is through CD & T-Shirt sales on-site and listener donations.
* Listeners can donate on a one time basis or with a 6 month subscription plan (such as $20, $40, $60,  $80 or $100 per month for six months). Every dollar raised goes to pay our basic operating expenses.
You can can also send your donations to Radio Free Phoenix  591 S. Fourth St Globe, AZ 85501
Help preserve one of the last GREAT underground rock radio stations in the country!