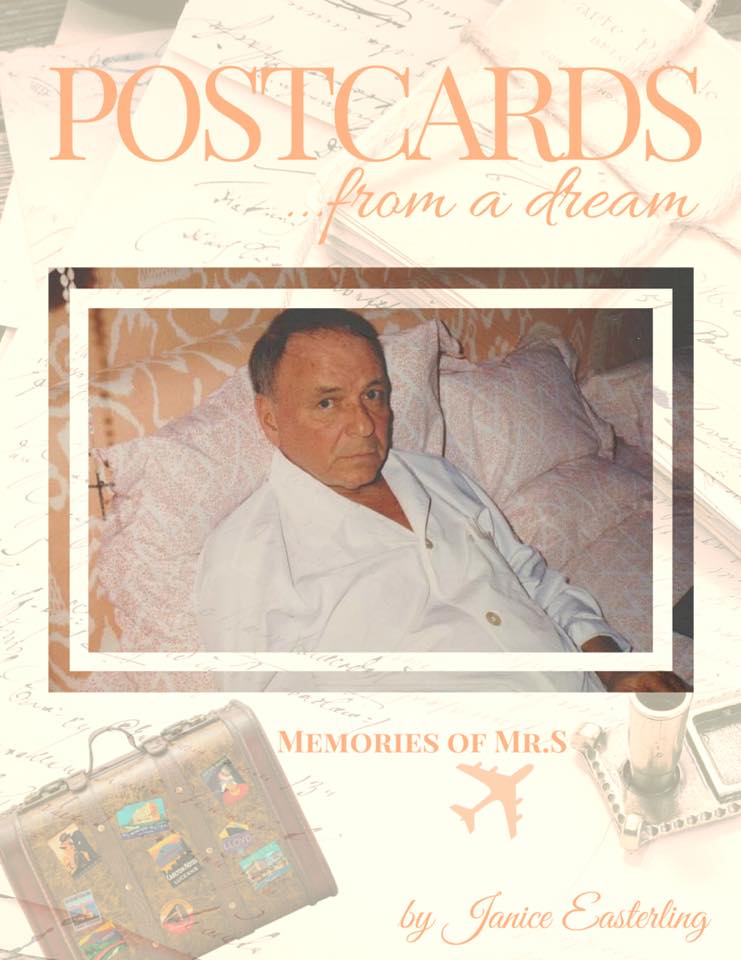 Postcards from a Dream: Memories of Mr. S Paperback –
by Janice Easterling Brustman (Author)
Listen to the interview here:
Postcards from a Dream: Memories of Mr. S
The man was Sinatra and "his way" keeps growing to this day nearly twenty years after his death in 1998. A man imperfect in every way but a man whom personified pop culture and popular music in a way that will live on beyond our lives and carries on for the ages. Sinatra represented the first generational wave of Americans taking storm across at the time for what was a booming country full of people of all races and religions and affiliation. Sinatra kept his deemed "ethnic" name at time as he took on show business. We lived through his ups and his downs. His brush with World dignitaries, starlets, and US campaigns. Sinatra to a sense was "us" in every way. During his life, He was in our lives through every medium; radio, TV, film, record, etc. The man sang like Shakespeare wrote, talked with comfort and swag of his hometown of Hoboken, NJ. He loved like true a lover, many times helplessly and sometime unrequitedly to the point of suicidal thoughts. He was an Italian tempered-man. He loved like a romantic Italian father and man does; soft and gentle. He was a loving father, papa to his grandchildren, loving son and devoted friend and lover to all he loved including his four wives. He fought for what was right when it wasn't deemed acceptable. Sinatra was a kind-hearted, soul deep down, loyal to those whom loved and admired him and returned the same. Always.
A memoir revolving around    author Janice Easterling's years working for  Frank Sinatra and his wife Barabara 1976-1980. Includes never before seen, mementos, letters, and personal photos of Frank Sinatra and their homes in Rancho Mirage, CA & NYC apartment at the Waldorf-Astoria Towers. Delve into one of the most integral and iconic pop-culture figures of Modern history from the memory bank of one lady whom worked along Frank Sinatra and his wife Barbara.
Author Postcards from a Dream: Memories of Mr. S, Janice Easterling-Brustman, stays true to her title chronicling her best recollection working for the man many knew Frank Sinatra the man of popular song, dance and film.
She describers her book a bucket list item in which she expressed, " finally getting around to pour out my memories as best I could. Now around the same age of what of the late Mr. Frank Sinatra and his surviving wife, Barbara Sinatra, she knew it was time to give others a glimpse of the more casual, intimate, lighter-side of Frank, through her own interpretation through various mementos such as Polaroid shots, notes, postcards, newspaper clippings, programs, snippets of Frank's favorite snacks and requests and much more!
From stories of traveling with the family to Mr. Sinatra's first and historic visit Brazil in 1980 where hundreds of thousands lined- up to-catch a glimpse as many knew as " The Voice of The Century".
From other global excursions following Frank Sinatra and his wife as he continued performing for people all across the globe.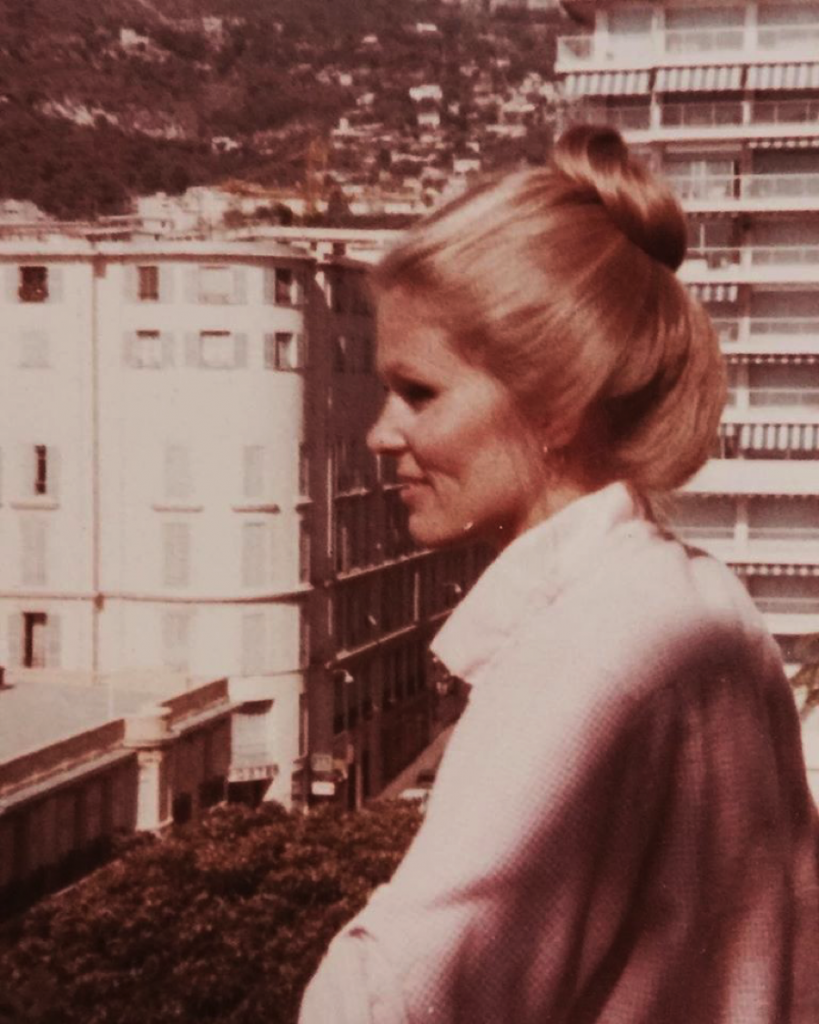 Author of Postcard from Dreams of Memories of  Mr. S.,  Janice Easterling looks off the 8th floor balcony of the Churchill Suite in Monte Carlo, Monaco  Describing of her time with Frank in 1977  "This is where you'd usually find me, back at the hotel….Wherever we were. He didn't like being left alone." Featured in Postcards From a Dream, 2016. POSTCARDS FROM A DREAM @ Amazon Copyright 2016
Among the memories of many excusions came fond memories of Frank's closes friend one of whom Janice became well-acquanited to during her time with the Sinatra family. One of those friends was Jill Rizzo.
Frank's long time buddy, Jilly Rizzo & Janice taking a break from errands in Monaco. Then back to the hotel!!
Omg her memories, she shares in the book is Frank signature's friend, Jilly whom Janice desires; " was a typical "fugget about it kinda guy; he was there for Frank always." "He and Sinatra (Frank) would fight like you've never heard then make-up by the next day!"
"I just wanted to share what it was like to watch someone so prolific like Frank Sinatra, working through him for four years seeing the very best and worst, they become a part of your family."
Pick up a copy of "Postcards from a Dream: Memories of Mr. S" By Janice Easterling available on Amazon on kindle and paperback.
and Barnes&Noble.com
---