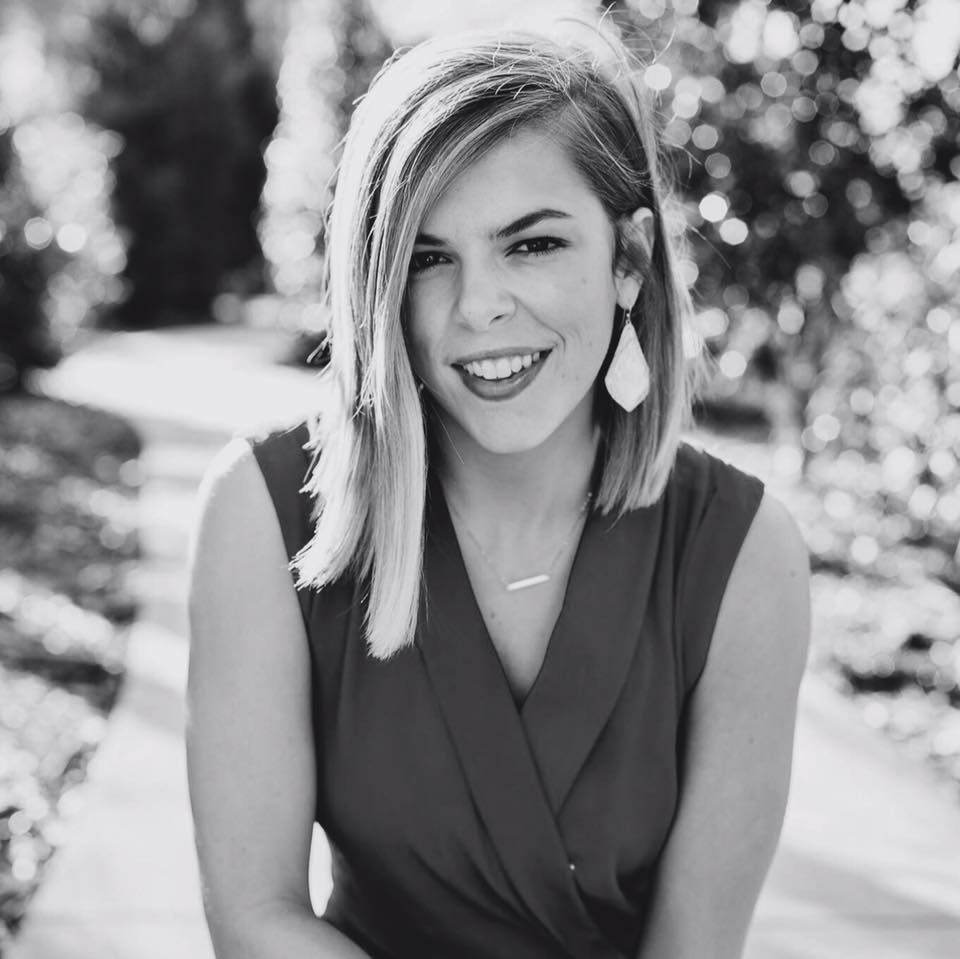 The Conservative Millennial!s. Allie Stuckey strives to inform and affirm Conservatives and millennials alike through social media.
Photo Courtesy of Allie Stuckey/"The Conservative Millennial, Facebook. and www.theconservativemillennialblog.com  
Listen to the full interview here:
The past United States Presidential and Senate election surprised the world over as President Trump won America's electoral vote to become The United States of America's 45th President while.
Republicans then added  five more state House chambers and two state Senate chambers in last week's election, while Democratic control was reduced to levels not seen since during the Civil War.
A certain historical route to an election unlike anything ever seen in modern times. It's pretty fair to admit this past election was one of the most polarizing ones in recent memory.  The first non establishment elected nominee, running against the first ever female presidential candidate in US history.
Across both spectrums of America political ideologies, the topics of numerous and integral issues surrounding Americans continued to emerge one after another as the preceding, 44th President of the United States of America, Barack Obama and his administration prepared to leave office upon a full term in The White House as leader of the free world.
As Obama's tenure carried on from the first term to another, Democrats under the leadership of Barack H. Obama and the Democratic Party has been nearly decimated losing a total of 900+ state legislature seats, 12 governors, 69 House seats, 13 Senate seats in his 8 years of president.
Under President Obama's administration, race, domestic terror, and division continued to become  prevalent as issues surrounding our economy, the war and fear of terror from ISIS grew and America's views on race, religion, and respect for police officers other public servants continued to be portrayed as corrupt and unlawful.
Much of this outcry came to surface across national and mainstream media. It seemed news outlets and its subsidiaries continued to further alter and hide the truth from both ends of the political spectrum on the real and true issues concerning the US and beyond. While division continued to increase, the Obama administration continued to back down by jumping to radical conclusions before being handled in the court of law.
Come 2016 both Presidential nominees came face to face through that of  Hilary R. Clinton and now, President Donald J. Trump. The mainstream media of America spewed at each as its left-leaning outlets did their best to oust a and portray anyone who dared to lean right, let alone vote for the eventual Republican Presidential nominee and eventual elected 45th President, Donald J. Trump.
Barack Obama and his party along with its majority-supporting mainstream media continued to portray anyone who had dared to be a right-leaning, let alone a registered Republican to being labeled as a misogynist, elitist, fascist, backwards, "bible thumping" among other negative attributes to describe Americans who associated with such ideology or support Donald J. Trump for President. Soon, many Americans, aliginig with that of Conservative principles, ideologies, and political affiliation, began to feel their constitutional rights as Americans, threatened and vilified.
As the media continued to force its left-leaning agenda in order to be more aligned with the concerns of the American establishment under President Obama's administration and their agenda-driven ideas, Americans felt the need to voice their thoughts and seek other ways of receiving news rather than opinions, lacking of all, instead of some of the facts at-hand.
As the progression of social media made wave, much through Obama's two terms, so did out-spoken people as they took to social media platforms to voice their concerns and ideas concerning America. The 5th estate has soon become an open source of news and ideas, beyond those belonging to major news corporations.
Allie Stuckey is one of those with a big voice, who spoke out to share many of her views and concerns for her country and her rights as a Conservative American. The twenty-something millennial and self-titled  "Conservative Millennial" of her vlog/blog by the same name, Allie soon realized her passion and talent for writing, speaking, and her conservative values were important to share with others.
Ms. Stuckey began her blog in hopes to not report, " nor represent the thoughts of all millennials or conservatives, just mine." Expressing the ability to sharing her values of a conservative through the ways of the internet.  Allie expressed that her vlog/blog is there to give millennials or Conservatives such as herself and provide  affirmation and a place to express such thoughts more freely.
"Before last year those following my blog post were "maybe my Grandmother and Mom."Allie laughingly expresses finding great appreciation to the attention and opportunities.
Since last year, Ms. Stuckey has utilized her ever-growing following and knowledge through her education in communication and marketing by speaking with business and political PACs to reach millennials and Conservatives such as herself.
Starting this year you can now find Ms. Stuckey on the Glenn Beck owned and operated, Blaze TV as a contributor on numerous shows including, her own hosted half hour segment, "For What it's Worth" from 4:30 PM – 5 PM to EST on Dish Network and TheBlaze.com
Ms. Stuckey is a non traditionalist in the sense that Stuckey did not earn a degree or serve a career in politics.
Ms. Stuckey has rather infused her knowledge, education, beliefs  through her devout passion to form ideas that allow others to become better aware of policy and issues how their voices matter more than ever. Allie Stuckey, The Conservative Millennial heralds herself as a "vlogger determined to break the stereotypes that all millennial are clueless, all conservatives are out of touch and all cat lovers are liberal."
According to a recent  Gallup Report Americans' trust and confidence in the mass media "to report the news fully, accurately and fairly" has dropped to its lowest level in Gallup polling history, with 32% saying they have a great deal or fair amount of trust in the media. This is down eight percentage points from last year.
Allie Stuckey, also known as, The Conservative Millennial from the vlog/blog of the same name, continues to serve as a platform for those who are young voters, or perhaps those with opposing voices rather than of what the mainstream media considers as normal. The Conservative Millennial blog and vlog is making way to let others as well share and voice their concerns outside the realm of controlled media across the country and beyond.
Radio Free Phoenix's Michael Thomas, Jr. sat down down for a call with, The Conservative Millennial,  Ms. Stuckey, who called in to the studio to talk about her recent climb to prominence and how she strives to remove the stigma of being young and Conservative in America.
Be Sure to follow Stuckey
and
The Conservative Millennial on Facebook, YouTube, Instagram and at Theconservativemillennialblog.com
Catch "The Conservative Millennial" Ms. Allie Stuckey every on For What it's Worth" from 4:30 PM – 5 PM to EST on Dish Network and TheBlaze.com
---