Music Spotlight: Joy Villa
By Michael Thomas, Jr. –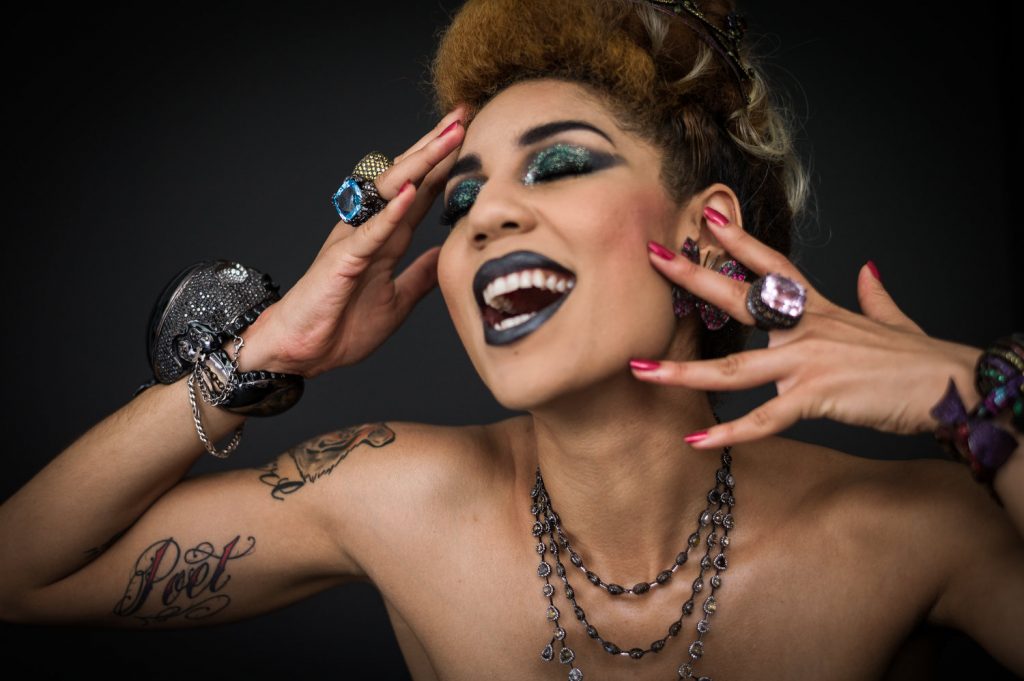 26 year old Joy Villa, is a Grammy Considered Recording and rising star with her Billboard #1 Ranked in Rock Amazon & iTunes #1  EP "I Make the Static"
We spoke with rising recording artist and actor Joy Villa. The talented and Grammy considered artists, singer/songwriter spoke with Radio Free Phoenix About her bold style, patriotic pride, Number #1Billboard #1 in Rock Amazon & iTunes #1 Album "I Make The Static". We also spoke with Joy about her exciting and developing music endeavors as Joy Villa sets to prepare for a tour upon the release of her upcoming studio album release in July!
Listen to the Full Interview Here:
Make sure to pick up a copy of " I Make The Static" available where all digital music is  stream and sold, through her Website at JoyVilla.com (where you could pick up a personalized and signed copy of her CD) iTunes, Amazon and many more!
Follow Joy on through all her musical whereabouts through Instagram, YouTube Facebook, Twitter!
WHO IS JOY? (BIO From JOYVILLA.COM)
"PLAYFUL, UNEXPECTED, VIBRANT, SPIRITUAL, AND BOLD, JOY VILLA IS A TRUE ENTERTAINER."
Joy's a true entertainer who tours 25 countries a year and has wowed the world with her red-carpet style (Entertainment Weekly, E!, Billboard, Fox News, NY Daily News, Los Angeles Times, to name a few).
Joy grew up with an Italian father and an African American and Choctaw mother, blending the cultures to create a perfect mix. This "mixed life" outpours in her musical influences, ranging from Frank Sinatra to Diana Ross, Blondie and Nirvana.
Joy is a natural music and theater performer, discovering her knack for the stage at the age of 5 in her first theater musical. Joy loves writing songs and has collaborated on numerous projects around the world with an array of international producers and artists.
Joy blends alternative rock, electro pop into finely crafty tunes that aim to motivate, inspire, and get the juices flowing in her fans. Kinky, unexpected, vibrant, spiritual, and bold, Joy Villa is a true entertainer, and feels blessed to be giving her many global fans "The Joy Villa Experience."
Joy's goal is to unite all people to work together to create a better world.
Planned for 2017 and 2018 is her new album release, tour, speaking engagements, public appearances, and film and tv roles.
---