Check out the new limited edition Radio Free Phoenix Mug! These mugs were presented to RFP staffers several years ago during Christmas, and are now available to our listeners for the first time!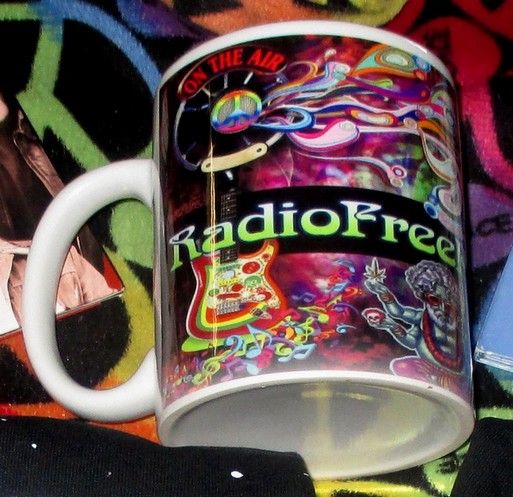 This 11 ounce mug has a great psychedelic design that wraps around the cup – as created by artist, Amy Reynolds, and will add a spark of color to a black and white day!
Even Ian Hunter has one!
(100% of all sales go to support Radio Free Phoenix)