Dan Griffin
Listen to longtime Radio Free Phoenix listener, Dan Griffin, joins the airstaff, weekdays from 5-8 am. He's a Phoenix native born at the old St. Joseph's Hospital in 1953 and graduated from St. Mary's High School in 1971 (for all you Knights out there).
Dan says:
I grew up in central Phoenix and started listening to KRIZ in the 60s and then came along a guy named Bill Compton! Music on the radio was a pleasure for the ears with KCAC and KDKB, a free-form underground progressive rock station. The DJs included Toad Hall, Hank Cookenboo, Scott Niccolson and Nina Joy.  I was hooked on a wonderful music format till Bill's untimely death. It was a few years before that format returned in the 80s with K104, KSTM and the early KZON.
In 2005, I read a Phoenix New Times article about an internet radio station started up by Andy Olson and Liz Boyle called Radio Free Phoenix. Their mission was to keep Bill Compton's spirit alive and well, and boy they did! I have done couple guest DJ appearances on RFP and been a regular listener for almost 12 years.
Now Andy has given me an opportunity to be a regular DJ Monday-Friday from 3am to 5am. I'm looking forward to Andy's passion keeping Bill's spirit alive and well – Long May You Run RFP!

Andy Olson

Since 1983, Andy Olson has been a regular player in the Phoenix Rock Radio market. Working on-air for the legendary KSTM (The Storm) for four years (1983-1987) before its untimely demise, and then KSLX (Classic Rock), six years (1987-1993) and the original KZON (The Zone), four years (1995-1999), Then back to KSLX (1999-2006). Andy has seen first-hand, the rise and fall of some great stations in the Phoenix area. He's a Rock Musicologist and child of the 60's, and understands what's been missing from the radio. As the founder and major force behind Radio Free Phoenix, Andy Olson brings freedom of expression back to Rock Radio.  Hear Andy Olson, Monday through Friday from 8-12 p.m. (Arizona Time) on Radio Free Phoenix.  

Janie Snyder
Join longtime DJ, Janie Snyder to the airwaves on Radio Free Phoenix every Wednesday through Friday from 12-4 pm. If you listened to KWFM in Tucson in the early 70's you would have heard her on this legendary free-form rock station.
Janie was drawn to microphones at an early age, since her dad would often hide a tape deck under the dinner table and record family conversations. She paired this obsession with her love of rock music, and went on to be a broadcaster at WBAB Radio on Long Island, a jock at KWFM Radio in Tucson, and an announcer at a short-lived gig at KYMS Radio in Santa Ana, California. She has done voiceover work for many companies, including several supermarket chains, K-Mart, Wherehouse Records, and even the Catholic church!  Her interests are talking, crocheting, recycling, camping, and creating awesome segues in her head. You can listen to Janie, Wednesday through Friday from 12 noon – 4pm (Arizona time) on RFP Radio!

Cheryl Sweet

RFP's Cheryl Sweet is originally from Detroit and grew up with the rich musical scene of that town. Arriving in Phoenix in 1979, Cheryl was an early listener of  KSTM (the Storm). She did semi-regular appearances on the Channel 10 morning show for several years and also News 5 and is glad to be back in the public eye and having a blast on Radio Free Phoenix. Listen for her unique spin on the tunes! Hear Cheryl Monday through Wednesday from 4-8 pm (Arizona Time) on RFP.  

Dave Cooper

My earliest memories and influences of music came via WLS-Radio in Chicago during the mid-1960s listening to larger-than-life personalities Larry Lujack, John "Records" Landecker, and others. Radio created such an impact through those impressionable years – I just had to experience a DJ's life.
The Beatles, by far, were my favorite band – the Toppermost of the Poppermost. Still are. Beatles' music was the soundtrack of my childhood, but when their legendary magic dissolved, radio continued to fulfill my ravenous craving for music, but what's next? Musical enlightenment was again revealed in 1972 with The Band's "Rock of Ages" as my next major aural imprint. The Band's innovative sound still fills slot #2 in the annals of my my personal collection.  Still, I questioned, what else is out there?
By this time, "underground FM-radio" was gaining momentum, so I explored. Around 1976 I discovered WXRT: Chicago's Fine-Rock Station. The raw, unbridled, eclectic sound emanating from 93.1 on my radio dial provided audio-sanctuary. I then realized, there is more. A lot more.
I was consumed in the glorious, wondrous realm of album-rock, beefing up my sound gear, increasing my record collection, sharing it with – everyone. My home was the place to be. I might as well have been on-the-air. That would have to wait.
Moving to Tempe, AZ. in 1983, underground FM-radio was again revealed by The Storm, and later The Zone in the early 1990s. Professional radio came to me in 1994 at KZON and KYOT – The Coyote – that is where my on-air experience would begin. It's also where I met Andy Olson. I enjoyed 7½ years as Coyote Dave, later 1½ more in the Valley with K-Jazz.
In 2004, Andy invited me to join the burgeoning entity of Internet Radio. I am very proud to be one of the original members of commercial-free, listener-supported, free-form-rock, Radio Free Phoenix.  Thanks for supporting Radio Free Phoenix for the past 5-years. Enjoy the music: It's real.   Hear Dave Cooper, every Thursday & Friday from 4-8pm (Arizona Time)   

Liz Boyle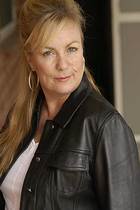 Liz grew up in Scottsdale and has been on-air in Phoenix for over 20 years.  Liz has worked on-air at KSLX, KEZ, KDKB and most notably, she spent 14 years at the legendary 94.5 KOOL-FM.  She quit CBS radio to pursue the new frontier of Internet radio.  She currently hosts middays at  Radio Free Phoenix.
Liz has voiced hundreds of local and national commercials. She is currently the female voice talent of KPHO TV-5 and is heard daily by thousands of Metro Phoenix bus riders, as the voice of Valley Metro.  Liz' national clients include ConAgra, Harrah's and JC Penney. Check out LizBoyle.com for more info.
Liz' ranch is home to 10 rescued dogs.  She's a longtime volunteer with The Arizona Humane Society and is on the Board of Directors of The Arizona Music and Entertainment Hall of Fame. Hear Liz Boyle, Monday through Friday from 8-12 midinght (Arizona Time)  on Radio Free Phoenix.   

Lenise Pleza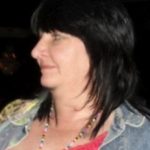 Every Saturday from 3-6am (Arizona Time) 11 – 2pm (UK Time) join RFP for Cartoon World Live from the UK with Lenise Pleza
Lenise is originally from Detroit, and as an impulsive and impetuous teenager decided to relocate to London in 1983.  After working in PR over the years for other people, she set up her own small Music PR company, RelentlessPr in 2000.   She has NO musical talent whatsoever, but has always been obsessed with music (particularly The Who) and knows a good thing when she hears it.  Lenise had the honour of bringing the Fast Camels, Daniel Wiley, Alley Kerr, Golden Hour, Water School, Green Peppers, She Hit Me First and La Fleur Fatale to RFP and to the attention of the world at large.
She broadcasts direct from England with Cartoon World with an assortment of crazy, furry kids and  giving Radio Free Phoenix the UK slant. Join Lenise in Cartoon World every Saturday from 3-6am (Arizona Time) on RFP! 

David Hughes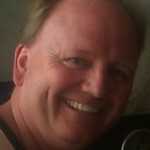 Who Is David Hughes and why is he doing these things to me! Well, he comes from Raleigh, North Carolina and first came to RFP through the guest DJ show Radio Freedom. David had so much fun doing the show that he wanted to do this on a regular basis and so here he is! You can hear David every Saturday morning on Radio Free Phoenix from 6-10am (Arizona Time) Heck it's all Arizona time here, so check with your time zone calendar for the time David is on in your area. He will give you an unbiased slant on the music from a truly Southern perspective.  

Paul & Anthony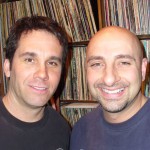 Join Paul & Anthony on RFP Saturday mornings from 10-3pm (Arizona Time) Per Paul, We've got issues, bear with us. Anthony ran away with the circus at age 16 (he plans on returning one day) and Paul insists Marilyn Monroe and Jar Binks appeared in his cereal this morning. Join the boys for a sometimes strange and abstract view of the world around them. Originally joined at the neck, Paul & Anthony have crafted a world apart, yet connected to each other. Special guest include cousin Vito, A.J. Cone and Carol Channing!
Kent Kirchner

Kent was born and raised in Albuquerque, New Mexico, and moved to Mesa in 1974 and then Scottsdale, Arizona. Kent says, "I listened to 93.3 KDKB, The Storm, KSTM, and any other rock and roll station I could find that rocked my day". Introduced to music at a young age, Kent studied with Arlen Asher in Albuquerque, learning to play the clarinet and sax and played in various groups and school bands throughout high-school. "I heard about RFP's guest DJ show, so I sent in an email and was selected. While doing the show and playing some of my favorite songs I grew up with, I thought, wouldn't this just be a kick to do all the time? I am. Here him from 8p-2am (Arizona Time) Saturday night!   

Joe Catanzaro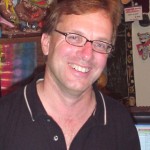 Joe was born in Chicago and moved to Arizona in 1971 where he listened to KRIZ and KRUX. He thought radio was about repetitive bubble gum music and deep voiced DEE JAYS talking really fast until he heard the original KDKB  and then KBBC, the short-lived K104 and the Storm, KSTM. Joe says "It renewed my faith in radio and I set out to get a job ..playing music that I liked and getting paid for it…what could be better than that?  I found myself at a little community college in Yuma where they have a great radio program. At that station I got to do my version of underground radio which was just great. And now to the present— Radio Free Phoenix has captured that special feel of underground radio (real radio) and I am glad to be a part of it". Hear Joe Catanzaro Sunday morning from 6-10am on Radio Free Phoenix.   

Sharon Kelley
Radio Free Phoenix welcomes the legendary Sharon Kelley, as she joins the RFP airwaves, every Sunday at 4pm! Sharon has  just finished up a 30 year + run as the first female director at KPHO Channel 5 in Phoenix.  One of her first duties at Channel 5 was working on the Wallace & Ladmo Show. She went on to direct Wallace & Ladmo until it went off the air in 1989. In 2000 she won an Emmy for producing, writing  & editing the Wallace & Ladmo Tribute hosted by Alice Cooper.  In addition, she was inducted into the Arizona Broadcasters Hall of Fame on October 16th 2014. We are excited to have this true rock and roller, as part of the RFP family!

Brad Scalf

Brad was born in Illinois and moved to Phoenix in 1965.(Phoenix was a small town back then!) He hung out with the hippies at Encanto Park and went to The Acid Vat and the Liquid Giraffe–both were underground clubs on 16th Street and Indian School. "I used  to hang out at KCAC and was interviewed on the "new" KDKB back in 1972. This was back when the New Times was just starting and was distributed on all high school campus' in the valley until an uproar about a Planned Parenthood ad cause it to be removed forever. After a stint in the Coast Guard at 17, Brad moved back to Phoenix in 1998, "I've been turned on to a lot of good music in my day and love the free form format, I've dreamed of doing radio since I was about 10 yrs old and the dream has come through!" Listen to Brad Sunday evening  8-12am (Arizona Time) on Radio Free Phoenix.   

 Michael Thomas, Jr.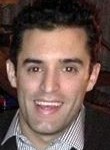 Michael Thomas, Jr. is the host of 'What You Need To Know' and 'the Radio Free Phoenix Concert Calendar. He's a twenty-something year old from Chicago's Northwest Side. Go Cub's! He grew up listening to oldies with greats such as Larry Lujack, Herb Kent, and Dick Biondi. News Junkie, Cinephile, Audiophile and Sports Fanatic. Vinyl Junkie and loves playing music on  his vintage console. Michael earned a B.A. in  Broadcast Journalism from Columbia College Chicago.

Samantha Franklin  
The Host of 'Things To Do in AZ' Sam was born and raised in the windy city of Chicago, attended college in Indiana, and relocated to the Valley of the Sun over 10 years ago to bring my big-city, go-get-'em attitude to Downtown Phoenix while attending to clients needs with a softer side that echoes small town Indiana and Arizona of yesteryear. Sam has an understanding of various lifestyles and cultures, making every client's needs executed impeccably. She spends my spare time with her special-needs son hiking, attending theater productions, and practicing yoga. Additionally, She a licensed Realtor in the state of Arizona and enjoy substitute teaching kindergarten through second grade.