80's Kickback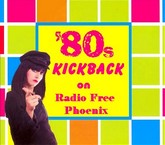 Every Tuesday night at 8pm (AZ time) join RFP for 80's Kickback – an entire hour of New Wave music from the 80's – The kind of songs that were guaranteed regular airplay on early MTV and caused radio programmers to start watching MTV to see what videos were being played. These stations, worried about losing their listeners to MTV, added a lot of this music to their playlists. causing so many new artists and bands to be exposed to the masses – It was a great time for music!
The Ripsnort Radio Hour
Every Thursday evening at 8pm (AZ time), RFP presents  "The Ripsnort Radio Hour" This great program is hosted by Tempe, Arizona based singer/songwriter Jim Bachmann and features a weekly dose of Honky Tonk, Blues, Roots, Soul, Stonerbilly and beyond!
Every Little Thing

Join RFP every Friday evening at 8pm (Arizona time) for "Every Little Thing" with your host Ken Michaels. This one hour specialty show presents an entirely fresh look at the Beatles (not merely a nostalgic one) covering the four musicians' complete catalog (group and solo) right up to their newest releases.
House Of Mercy
With British DJ, Barry Everitt every Saturday at 12 am (Friday into Saturday) on Radio Free Phoenix, it's "House Of Mercy" featuring the best of Americana, roots, country, blues, rock with the latest releases, tour dates, news and a live session at 1am! Barry started his radio career started at Radio Geronimo in 1970. At one point he was the morning guy at Phoenix radio station KDKB shorty before they gave up the free form rock format they were famous for.
RFP Presents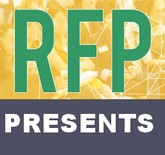 Join RFP Presents  every Saturday evening at 5 p.m. and Sundays at 3 p.m.  (Arizona Time) for a mixture of special programming featuring Music & Interview Specials from local and national acts along with our guest DJ show "Radio Freedom"  where you get to play 15 songs you'd like to hear on the radio. To be a Guest DJ, just send an email to freedom@radiofreephoenix.com along with your song list and why you'd like to be on the program. Those that are picked to be on Radio Freedom, can come down to the station and record the show.  A great opportunity to bring out the DJ in you! Check out the music list of those that have already done the show HERE
The Grateful Dead Hour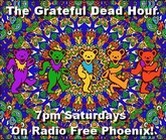 Every Saturday at 7pm (Arizona Time) join us for the on Radio Free Phoenix of The Grateful Dead Hour with David Gans!
David brings you an hour of history, stories and music covering all things related to the Grateful Dead. On the air since 1985, this program features exclusive interviews, music from the roots and branches of the Grateful Dead family tree, and a generous helping of unreleased live and studio recordings!
Check out the official site HERE
You can also support the Grateful Dead Hour by leaving a tip in the Tip Jar
Blues Deluxe
Join us for a weekly, one-hour music-based rock and traditional blues show feature artists such as John Mayall, BB King and Eric Clapton, plus interviews, CD & video giveaways and BLUEBLOODS – a special segment dedicated to unsigned bands & independent label releases. Hosted by Dave Johnson. Listen every Saturday night at 8:00 p.m. (Arizona Time) on Radio Free Phoenix.
Acoustic Café with Rob Reinhart
One of  radio's best international showcase for new acoustic music. Each week, two hours of great acoustic tunes from some of the best singer-songwriters in the business, Acoustic Café plays rare cuts, classic tracks, plus exclusive, live in-studio interviews and performances. Hosted by Rob Reinhart, Acoustic Café airs every Sunday from 10 a.m.-12 noon on RadioFree Phoenix.
The Pirate Years with Paul Peters
Paul Peters started in radio when at the age of 16 in 1965 he left home to become a DJ on an offshore radio station called Radio Essex. This station broadcast from an old WW2 Naval Fort called Knock John 18 miles out into the North Sea. In the 1970's Paul presented shows on BBC Radio Medway (now called BBC Radio Kent). Being a geniune Pirate Jock, Paul brings  "The Pirate Years' every Sunday at noon  (Arizona Time) to Radio Free Phoenix!
Rockabilly & Beyond
Miss Holley King's Rockabilly & Beyond plays two hours every Sunday afternoon at 1:00 pm (Arizona Time) on Radio Free Phoenix. Join our "Rockabilly Queen" as she  plays great Rock-a-Billy from the past through the present
Zappa Universe
Celebrating the music and influence of Frank Zappa on Zappa Universe. Join Zappa aficionado, Tom Tuerff, every Sunday at 6:00 p.m. (Arizona Time) for an hour of great Zappa music. Tom explores Zappa solo, Zappa with The Mothers Of Invention, Zappa with Captain Beefheart, and many who have worked with Frank Zappa and those  bands that have covered his tunes. An outstanding program for those that have always wanted to know more Frank Zappa
Kick Up The 80's

Join legendary British DJ, Geoff Dorsett every Sunday evening at 7pm (ArizonaTime) as he spotlights the music of the 80's along with interview with many of the artists of this period.